ENERGY BLOCKAGES, ENTITIES, IMPLANTS AND NAFS - WHAT ARE THEY, WHY ARE THEY FORMED, AND HOW TO REMOVE ENERGY BLOCKAGES AND IMPLANTS BY THE ENERGY ENHANCEMENT SEVEN STEP PROCESS
VIDEO COURSE OR LIVE IN BRAZIL, INDIA, OR SPAIN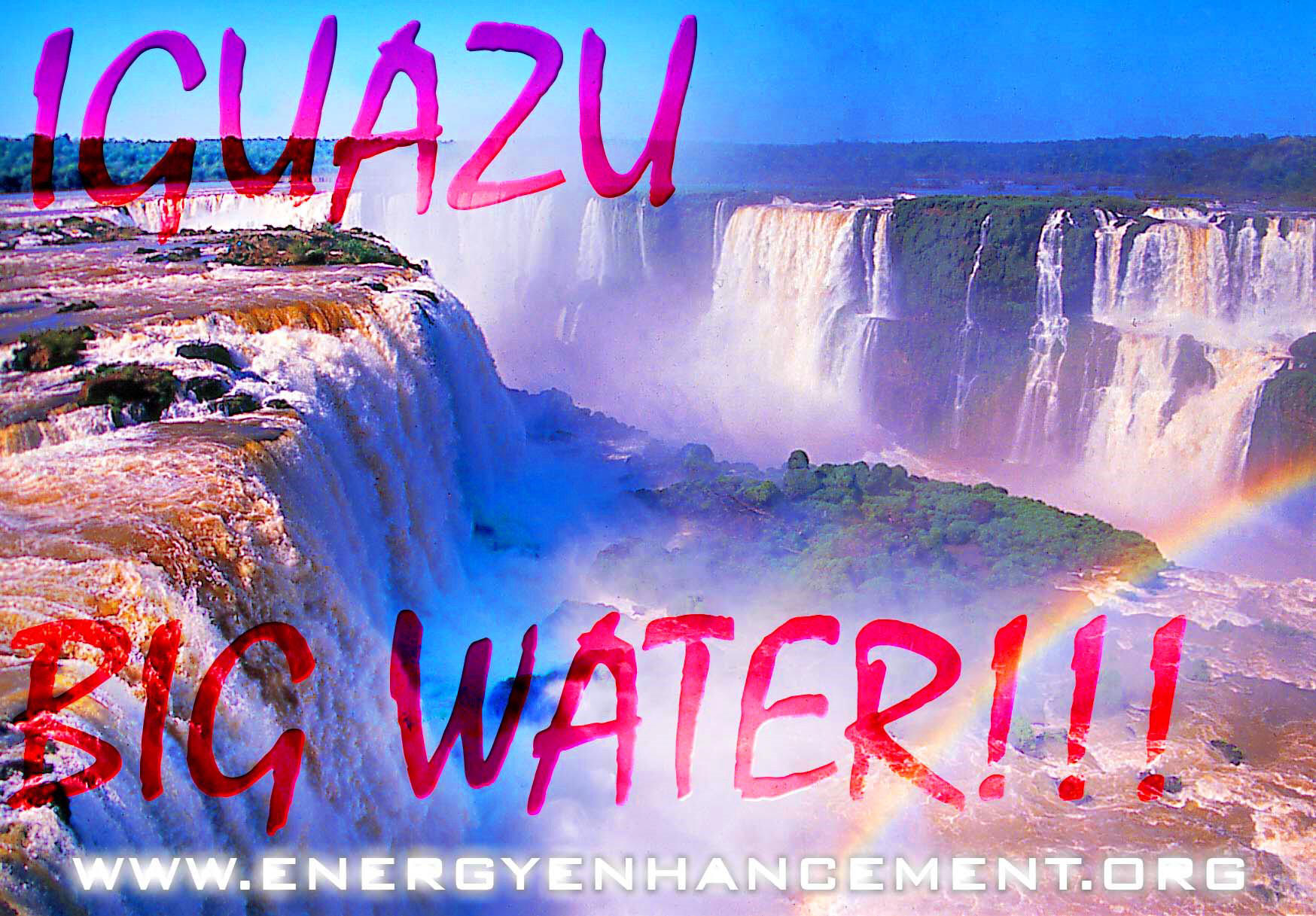 ENERGY BLOCKAGES, ENTITIES, NAFS, and ADDICTION IMPLANT BLOCKAGES are composed of seven parts
1. Negative Karmic Mass and Energy Blockages
2. Blockage Protection
3. The Blockage Living Core
4. The Blockage Power Source which comes from outside.
5. The Blockage Programming
6. MULTI - CORED BLOCKAGES
7. ADDICTION IMPLANT BLOCKAGES - HOW DO THEY STEAL YOUR SPIRITUAL ENERGY? - CLICK BELOW TO FIND OUT...
http://www.energyenhancement.org/STEALING-YOUR-SPIRITUAL-ENERGY-VAMPIRE-SEX-DRUG-AND-FOOD-ADDICTION-IMPLANT-BLOCKAGES-ENERGY-CONNECTIONS-BETWEEN-PEOPLE-CHAKRAS-AND-IMPLANT-CONTROL-VAMPIRE-ENERGY-BLOCKAGES-sexual-Implants.htm
8. ENERGY BLOCKAGE NAFS

1. NEGATIVE KARMIC MASS (NKM) AND ENERGY BLOCKAGES
Negative Karmic Mass is pure spiritual energy which has become TRAUMATISED by what we believe to be, "anything which should not be" When something should not be, it is because it is against the will of God. When we do something which is against the will of God then we feel Shame which usually creates Guilt.
Negative Karmic Mass is created by Traumatic happenings which we know should not be. So, Trauma and Stress on the physical, emotional, mental or spiritual levels create Negative Karmic Mass.
Physical Trauma comes from accidents or deliberate torture.
Emotional Trauma comes from bad actions by people we trust or through fear of those bad actions.
Mental Trauma is like a joke whose purpose is to release this NKM in laughter or tears. Mental Trauma is where usually there is a disconnect, a paradox, two mutually cancelling statements like, "I Love You" and "I Love You Not", the traditional statements whilst pulling the petals from daisies. A Koan like, "What is the sound of one hand clapping?" or, "What was your face before you were born?" are similar and work in the same way.
The mind cannot compute these seemingly opposite statements which can only be understood in terms of wisdom and intuition, seeing the problem from a higher level with more information.
Mental trauma comes from the contemplation of "That which should not be" - in this case - through not understanding the test through a lack of wisdom, understanding, intuition and thus creating a problem, trauma, Negative karmic mass in the mind. The Negative Karmic Mass walls off the problem into a blockage or "Inner child" and prevents its resolution or evolution by the higher parts of the mind, the chakras above the head, the parts of your super- computer which, "Know"
Negative Karmic Mass can only be created by moral people who know the difference between right and wrong, good and bad, that which is better and that which is worse. That morality is created by a relative lack of blockages above the head allowing a clear connection to the higher chakras of the Soul and the Monad etc. As the blows of life rain down, so blockages are created which tend to reduce morality and in the creation of Negative Karmic Mass we lose the ability to change and evolve.
We can use Negative Karmic Mass as a power source independent of the energy of God. As we burn the NKM in the Center of the Earth by using the Ancient Taoist and Alchemical Formula in Latin, VITRIOL - VISITA INTERIORE TERRAE RECTIFICANDO INVENIES OCCULTEM LAPIDEM - Visit the Center of the earth, there you will find the hidden stone, the Philosophers Stone which Transmutes Base metal (Blockages) into pure Spiritual Gold.
We teach this process in Energy Enhancement Initiation Three, The Grounding of Negative Energy, in order to remove some energy blockages which are not powerful or have heavy protections. We use the Energy Enhancement Level 2 Seven Step Process to further enter Blockage protections, cut them off from their power source and put, resurrect, the living core in its proper place in the chakras above the head.
NKM is also used by Bad people who have many blockages above the head and in the Heart, which is the definition of a psychopath, and who are thus cut off from the energy of God and who have no empathy for others. These types of people can go on training courses to learn how to create and use NKM, how to create and program blockages etc.
These bad types of people like to create this Negative Karmic Mass in all people so they can take it and use it to power their beings independent of the energy of God. They can do this on an individual basis by all types of Trauma or on a countrywide basis by creating fear. They also like to create it so that they can use it to create Blockage Implants which they place in people to create and leach off Negative Karmic Mass and spiritual energy from their chakras from other people for these purposes of independent power.
"As above so below" says Hermes Trismegistus - if the energy of God is like sunlight which is infinite and free, the sun constantly showering energy on this planet, then NKM is like petroleum oil which needs to be thoroughly burnt to create energy. Incomplete burning creates pollution. The use of NKM to make people independent from God is like the scientific and political discussion as to where humanity should get its energy from. From monopoly controlled oil or from infinite free sunlight?

2. BLOCKAGE PROTECTION
Blockages like the core of an atom have protections which are like electrons moving at the speed of light around the blockage core in up to an infinity of orbits called shells. In order to ground the Negative karmic mass in the core we need to penetrate this protection. Energy Enhancement has developed techniques to penetrate through to any core or any number of cores simultaneously in Multi-Cored Blockages thus releasing the blockage.
3. THE BLOCKAGE LIVING CORE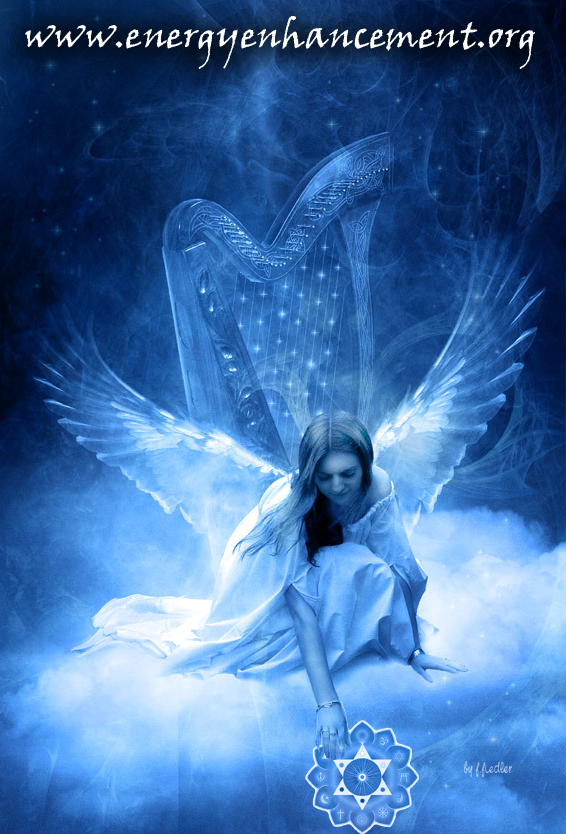 The human matrix exists as chakras which step down the energies of the source in discrete levels and functions, all parts of the multi - processor human super - computer model. Human beings and their chakras are composed of other species of existence called angels. These angels come in all levels of evolution from the parts of chakras to the Archangel who supervises the existence of planets and suns. Like cells who make up the organs of the human body and the human body itself, angels make up the parts of the human super-computer and in matrices make up higher and more highly evolved parts of existence.
Everything is created from communities and matrices of angels. As evolution proceeds, these communities become larger and more highly organised. Indeed, human beings are made up of angels and as we start to access more and more of our chakras above the head, so we develop in wisdom, grace and enlightenment.
When a human being dies, if he suffered a lot and does not know how to ground his negative karmic mass, then he will be heavy and may not have enough energy to go higher, to heaven, to the soul and thus his lower bodies may separate off and float around. This is an Entity. Everything needs a power source and usually they travel towards the greatest source of energy amongst their family and the people that they know. They parasitise their loved ones in order to exist either consciously or unconsciously like in a coma.
For example I had a little girl of four years brought to me by her grandfather. Her mother had died that year and since then she had been behaving strangely. So I felt something within her and asked silently, inside, "Who are you?" and the reply came back that this was her mother! So I said well, perhaps you should go to heaven because you have with you some negative energies and these were adversely affecting her little girl. "But my daughter needs me" - this came to me emphatically with a lot of emotion, so I mentioned that it was possible for her to go to heaven, get all of her pain taken away and then come back as her daughters guardian angel. "Can I do that?" and I said, "Yes!" so she went. And within five seconds she was back, all healed and ready to look after her daughter. Well, the little daughter was fine after that.
As long as the angel is connected to the source of all existence - God, there is harmony. When the angel at the heart of the blockage has become blocked off from this connection by the Negative Karmic mass and by the protection then it becomes separated and subject to other negative and evil programming. It becomes a cancer on the spiritual level and given time will become a cancer or other disease on the physical level.
When the protections have been breeched and all of the Negative Karmic Mass grounded and burnt up then the angel core of the blockage has been healed, resurrected and connected with the source again. It then becomes free to become part of your psychic body to increase your complexity, function and ability to handle energy. To help in your evolution....